With 2016 having drawn to a close, we take a look at the top five run-getters and wicket-takers in one-dayers, in the year that went by.
Top 5 batsmen
David Warner: The Aussie opener had an exceptional 2016. He featured in 23 games and amassed 1388 runs at an average of 63.09 to finish as the year's highest run-getter. The most impressive aspect of Warner's effort was that he notched up as many as seven hundreds in the year to go with his four fifties. His best score of 173 came against South Africa at Cape Town in October. In fact, he finished the year with back-to-back hundreds against the Kiwis at home.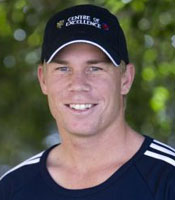 Steven Smith: The Aussie skipper played 26 games and notched up 1154 runs at an average of 50.17 with three hundreds and seven fifties. His career best of 164 came against New Zealand at Sydney in December.
Quinton de Kock: The South African wicket-keeper had a memorable year. In 17 games, he racked up 857 runs at an excellent average of 57.13 with three hundreds and as many fifties. His best of 178 came against Australia at Centurion in September.
George Bailey: The former Aussie skipper, almost unassumingly, made it to the list, with 808 runs. He played 27 games though, in which he managed one hundred and five fifties at an average of 36.72. His best of 112 came against India at Perth, at the start of the year, in January.
Joe Root: The England batsman was among the runs in ODIs as well. In 15 games, he managed 796 runs at an average of 61.23 with two hundreds and six fifties. His best of 125 came against South Africa in Centurion in February.
Top 5 bowlers
Adam Zampa: The Aussie leg-spinner has spun a surprise for sure, ending up as the year's highest wicket-taker with 30 wickets from 19 matches at an average of 27.80. His best of 3 for 16 came against West Indies at Providence in June. For a man who made his debut in February, it has been an impressive first year in international cricket.
John Hastings: The Aussie pacer managed a handsome haul of 29 wickets in 15 matches at an average of 24.13 with one four-wicket haul and one five-wicket haul. His best of 6 for 45 came against Sri Lanka at Dambulla in August.
Adil Rashid: The England leg-spinner claimed 29 wickets in 17 games at an average of 28.34 with two four-wicket hauls. His best of 4 for 43 came against Bangladesh at Chittagong in October.
Imran Tahir: South Africa's leggie picked up 27 wickets from 15 matches at an average of 25. His best of 7 for 45 came against West Indies at Basseterre in June 2016.
Trent Boult: The Kiwi pacer claimed 27 wickets in 14 games at an average of 25.70. His best bowling figures of 4 for 40 were registered against Pakistan at Wellington in January.
--By A Cricket Correspondent