The South African selectors have named their squad for their much-anticipated Test series against England starting next month. There aren't any surprises in the selection, with the same members who helped the side conquer the Test series against New Zealand retained.
The good news for South Africa is that their skipper Graeme Smith is back. The left-handed opener, who missed the IPL after having to undergo an ankle surgery, has started training again. Smith is a crucial member of the squad, not only because he is the captain of the team, but also because he has a great record in England. Being so, South Africa would need his services at the top of the order. His past experience will help the team in a big way, and Smith must put it to best use since the current English side, at least at home, is better than teams he played against during his previous visits.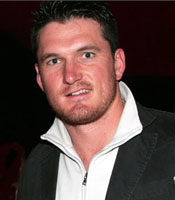 Apart from being his comeback to the international arena, the series is also significant for Smith on other counts. The Lord's Test would be his 100th Test, and if he plays on through to the end of the Test series, he would end up becoming the most capped captain in the five-day format, taking over from the legendary Allan Border. While these stats are merely ofacademic importance, the major inspiration for the Proteas to do well would be the reward of a series win. South Africa are currently the No. 2 ranked Test team in the world, and a victory against England would crown them the official numero uno side.
The series will also, most probably, be the last time we see Mark Boucher in action for South Africa. While the veteran wicket-keeper has expressed his availability for the Australia series if needed, as things stand, Boucher is on the verge of retirement. If that indeed ends up being the case, Boucher would want to bow out on a high. Over the years, he has been a toiling servant of South African cricket, and if he ends his playing days in a team that becomes the number one in Tests at the end of the series, nothing better than it. The result of the series notwithstanding, Boucher's contribution to South African cricket will remain worthwhile.
Jacques Rudolph has retained his spot courtesy his ton in the Dunedin Test, but he needs to achieve consistency. The return of JP Duminy, who also scored runs in New Zealand is good news for South Africa. These two left-handers could be critical to Proteas' future.
Ashwell Prince continues to find himself out of the team, and his career may be all but over. The rest of the players pretty much select themselves on the basis of their reputation and performance. The selectors have picked the best-possible squad. Over to the players now.
--By A Cricket Analyst