It was a minor incident which could have so easily been blown out of proportion. During the 8th Match of the CB Series between India and Sri Lanka at the Gabba in Brisbane, there was a controversy on the field which was diffused quickly.

It was in the first half of the match, during the 40th over of the Sri Lankan innings that off-spinner Ravichandran Ashwin instead of releasing the ball knocked the bails off at the bowling end and shouted 'Howzatt' to Umpire Paul Reifell. The appeal was for a Mankad Run Out as Lahiru Thirimanne had already left the crease even before Ashwin had released the ball.

Ashwin was confident that he knew that he got the non-striker Thirimanne out and quickly moved towards extra covers where his Skipper Virender Sehwag was standing. It appeared that Sehwag was happy as well with Ashwin's smartness. Sri Lanka at that stage were under pressure at 196 for 4 in 39.2 overs and had it been given out, it could have been five down. Umpire Paul Reifel instead of taking a decision on his own went to consult with his senior colleague Billy Bowden.

The New Zealand Umpire called Virender Sehwag who was joined within no time by Sachin Tendulkar. In a matter of few seconds, all was well as the Indians seemed to have agreed to withdraw their appeal keeping the Spirit of the Game in mind.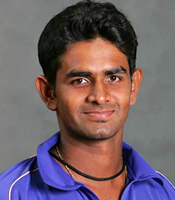 For India's gesture, Lahiru Thirimanne continued to leave his crease when other bowlers were operating even after that let off. It was only after a message from the dressing room that Thirimanne stopped doing that silly act. For a cricketer at the international not to know this rule is simply unbelievable. We will never know perhaps whether Thirimanne was cheating intentionally or did that unaware of the law.

In the post-match press conference, India Skipper Virender Sehwag confirmed that Ashwin had warned Thirmanne before he had gone onto do the Mankading. The Sri Lankan Captain on the other hand - Mahela Jayawardene said that there was no official warning that was recorded but did admit that it was a mistake from the 22-year-old Lahiru Thirimanne.

Here is what the revised ICC Law about this kind of dismissal states : The bowler is permitted, before entering his delivery stride, to attempt to run out the non-striker. Whether the attempt is successful or not, the ball shall not count as one of the over. If the bowler fails in an attempt to run out the non-striker, the umpire shall call and signal Dead ball as soon possible.